Are you are involved in the sheep and wool industry in British Columbia? If so learn more about our Federation right here on our NEW WEBSITE!
Find local sheep organizations in your area.
Check out membership in the BC Sheep Federation.
Keep up on news that affects the sheep industry and connect with sheep-related events in your region.
If you would like to reach us directly, contact us. We are a proud member of the Canadian Sheep Federation and the BC Abattoir Association.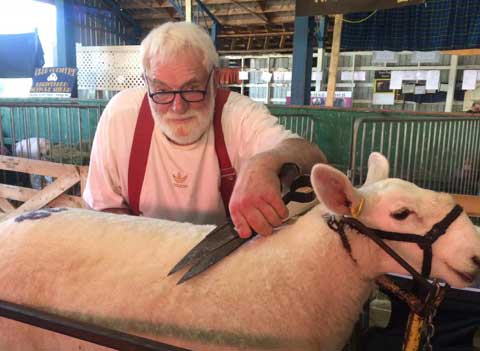 Buyer's Guide | BC Sheep Federation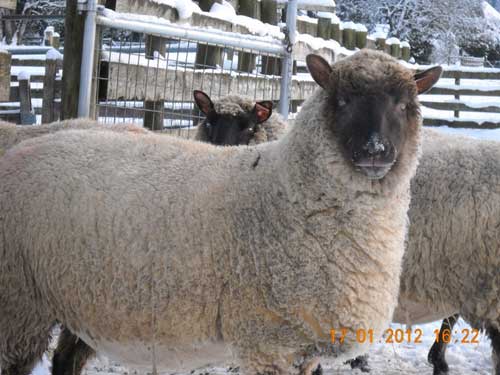 Upcoming Events & Opportunities at BC Sheep Federation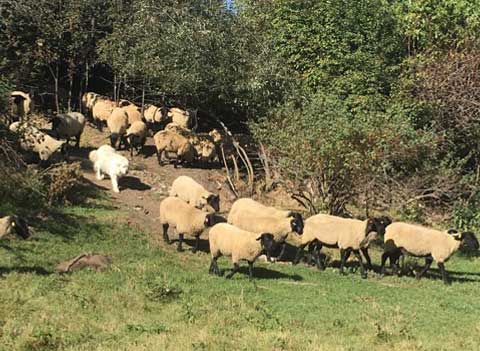 BC Sheep Federation Newsletter: The N'Ewes 2018
Publications
BC Sheep Federation
AgriDigest newsletter now available here
Code of Practice for the Care and Handling of Sheep click here
Nutrition Guide for BC Sheep Producers click here
The Canadian Sheep Federation's
Wild Predator Loss Prevention Best Management Practices for Sheep click here
FAAST Animal Owner Manual click here
AgWildfire Communities and Venues click here
British Columbia Wildfire Recovery Initiative 2018
B.C. Ranchers and Farmers can now apply for the 2018 Canada-British Columbia Wildfire Recovery Initiative. Details on the types of assistance that is available and instructions on the application process can be found on our webpage: 2018 Canada-BC Wildfire Recovery Initiative
The aim of the initiative is to assist agricultural producers with compensation for extraordinary expenses necessary for recovery, enabling farms and ranches to return to production as quickly as possible.
Areas of assistance will include contributions towards:
· Extraordinary expenses related to ensuring animal health and safety;
· Feed, shelter and transportations costs;
· Contributions towards the re-establishment of tame perennial forage, damaged by the fires.
Farmers and Ranchers are encouraged to contact the Business Risk Management Branch for further details. Dedicated personnel is in place to assist producers with the application process, as well as verifying damages, losses and the arrangements for payments.
Canadian Sheep Identification Program Fees
January 4, 2019 – All tags approved in the Canadian Sheep Identification Program (CSIP) are subject to increased program fees, in keeping with the newly ratified agreement with Canadian Cattle Identification Agency (CCIA). The CSIP fee, which had been $0.23/tag, will ultimately increase to $0.59/tag by the summer of 2020.
The Canadian Sheep Federation (CSF) finalized a Memorandum of Understanding with CCIA that outlines shared roles and responsibilities in CSIP delivery. The agreement includes a schedule of program fee changes that will eventually see the fee harmonized with those of other regulated (and future regulated) species groups. Fee increases will take place incrementally over the course of the next two years varying by tag type, when tag inventories are replenished and with the status of amendments to traceability regulations. The increased fees are those of the Canadian Cattle Identification Agency, the portion of the program fee allocated to the Canadian Sheep Federation will remain unchanged.
The Livestock Protection Program (LPP)
http://www.cattlemen.bc.ca/LPP.htm
toll free: 1.844.852.5788
email: lpp@cattlemen.bc.ca
Effective January 1, 2016, the Livestock Protection Program will provide verification and mitigation of wolf and coyote attacks on cattle, dairy cows and sheep in B.C. All other predation issues will continue to be handled by the Conservation Officer Service.
* Note: An information package is being sent out to all BCSF Members as well.