Are you are involved in the sheep and wool industry in British Columbia? If so learn more about our Federation right here.
Find local sheep organizations in your area.
Check out membership in the BC Sheep Federation.
Keep up on news that affects the sheep industry and connect with sheep-related events in your region.
If you would like to reach us directly, contact us. We are a proud member of the Canadian Sheep Federation and the BC Abattoir Association.
Ministry of Agriculture, Food and Fisheries response to flooding
Last updated: November 21, 2021
On this page:
The Ministry of Agriculture, Food and Fisheries urges all livestock producers directly impacted by the B.C. floods to contact their local Industry Association to provide information about their situation to support with livestock related response needs. For agriculture producers that are not a member of one of the below industry associations, please contact the Ministry of Agriculture, Food and Fisheries AgriService BC emergency response line at 1-888-221-7141.
For agricultural producers that need emergency support for personal safety outside of agricultural production needs, please contact your local Emergency Operations Center.
The Ministry would also like to clarify there is an established process in place to allow farmers and ranchers access to evacuated zones to tend to their livestock and animals. This process requires a permit to be issued by an Emergency Operations Centre that is based on a valid safety assessment. The situation, however, remains dynamic due to the rapidly changing environment. Permits may be delayed or invalidated because the safety assessment has changed. Safety is of paramount importance. We ask all individuals to exercise patience and to follow the process to ensure their personal safety, and the safety of others. Producers in areas under Evacuation Order should contact the relevant Emergency Operation Centre to request a re-entry permit.
Local EOC contact numbers
Fraser Valley local government EOCs
Abbotsford 604-864-5688
Fraser Valley Regional District (Chilliwack) 604-845-8873
District of Kent 604-796-2235
Interior local government EOCs
Merritt 250-378-8633
Thompson Nicola Regional District 1-866-377-7188
Princeton 250-295-7511
Regional District of Okanagan Similkameen 250-490-4225
Nooaitch Indian Band 250-378-6141
Lower Similkameen Indian Band 250-499-5528
Industry association contact
BC Dairy – 604-294-3775
BC Egg - 604-556-3348
BC Chicken - 604.859.2868
BC Hatching Egg - 604-850-1854
BC Turkey - 604-534-5644
BC Pork – 604-287-4647
BC Cattlemen's – 250-573-3611
BC Horse Council (Kelly Coughlin) 604-856-4304
BC Abattoir Association – 250-558-6855
BC Agriculture Council has useful flood resources and contacts on their website: www.bcac.ca
---
Mental wellness supports
Information and contact numbers for mental wellness support for producers.
AgSafe mental wellness resources for producers and employers

AgSafe's new Mental Wellness App, Avail, available FREE on the Apple App Store

​Avail Telehealth network provides access to the practitioners for

Weekly check-ups

Well being library

Access to online and in person appointments

Health Emergency Management BC (HEMBC)​
AgriService phone line 1-888-221-7141 is available to producers impacted by flooding that need additional support, in particular those producers not serviced by the above contacts.
The Ministry's priority is supporting those directly impacted and routine calls to AgriService may have delayed response times.
Contact Information
AgriService BC
Have a question? Call or email and a staff person will assist you.
Telephone: 1 888 221-7141
E-mail: AgriServiceBC@gov.bc.ca

D
So you're thinking of getting sheep or goats?
Webinar by:
Dr. Glenna McGregor Veterinary Pathologist at the Animal Health Center BC Ministry Of Agriculture
To go to Agriculture-related webinars, click here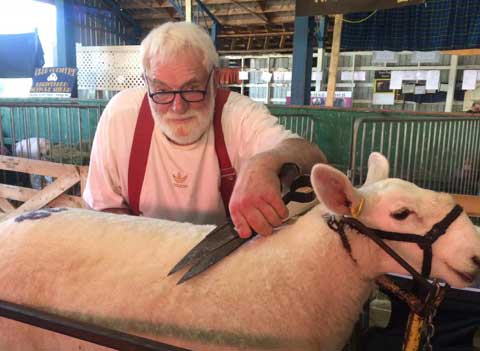 Buyer's Guide | BC Sheep Federation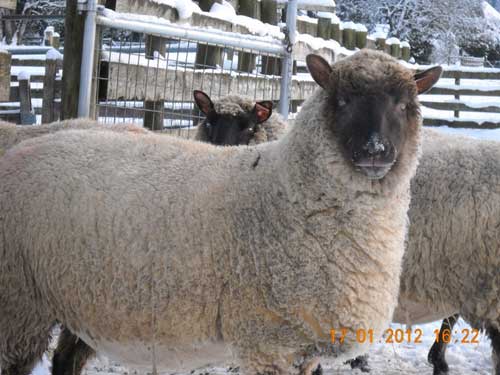 Upcoming Events & Opportunities at BC Sheep Federation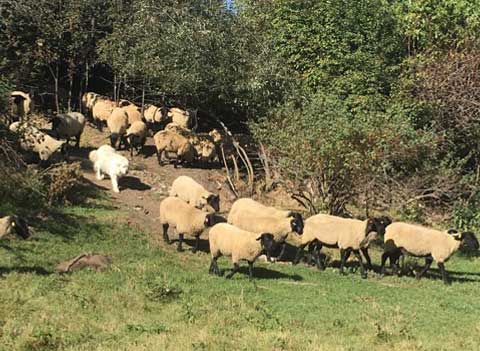 BC Sheep Federation Newsletter: The N'Ewes 2020
Transport of Animals
Publications
BC Sheep Federation
AgriDigest newsletter now available here
Code of Practice for the Care and Handling of Sheep click here
Nutrition Guide for BC Sheep Producers click here
The Canadian Sheep Federation's
Wild Predator Loss Prevention Best Management Practices for Sheep click here
FAAST Animal Owner Manual click here
AgWildfire Communities and Venues click here
Canadian Sheep Identification Program Fees
January 4, 2019 – All tags approved in the Canadian Sheep Identification Program (CSIP) are subject to increased program fees, in keeping with the newly ratified agreement with Canadian Cattle Identification Agency (CCIA). The CSIP fee, which had been $0.23/tag, will ultimately increase to $0.59/tag by the summer of 2020.
The Canadian Sheep Federation (CSF) finalized a Memorandum of Understanding with CCIA that outlines shared roles and responsibilities in CSIP delivery. The agreement includes a schedule of program fee changes that will eventually see the fee harmonized with those of other regulated (and future regulated) species groups. Fee increases will take place incrementally over the course of the next two years varying by tag type, when tag inventories are replenished and with the status of amendments to traceability regulations. The increased fees are those of the Canadian Cattle Identification Agency, the portion of the program fee allocated to the Canadian Sheep Federation will remain unchanged.
The Livestock Protection Program (LPP)
http://www.cattlemen.bc.ca/LPP.htm
toll free: 1.844.852.5788
email: lpp@cattlemen.bc.ca
Effective January 1, 2016, the Livestock Protection Program will provide verification and mitigation of wolf and coyote attacks on cattle, dairy cows and sheep in B.C. All other predation issues will continue to be handled by the Conservation Officer Service.
* Note: An information package is being sent out to all BCSF Members as well.